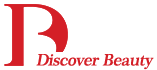 0

()

Your cart is currently empty..
13X4 Chinese virgin human hair Silk Straight 613 blonde lace front wig for white women
Style:

Straight
Human Hair Texture:

Peruvian Hair
Suitable Dying Colors:

All Colors
Can Be Permed:

Yes
Density:

130%
Wigs Length:

Long
Celebrity Hairstyles:

Beyonce's Hairstyle
ByJoslynituaMonday, 18 March 2019
Okay so this is the first wig I have ever bought/worn. I always stick to weave but I wanted to try something different. This wig is extremely nice.The blonde was a little too bright for me so I dyed and I absolutely love it. Seller had great communication and my hair came super fast. Got so many compliments on it. If I order a wig again, it will definitely be from this vendor!!
BySimoneSunday, 03 March 2019
The hair is great for your money is worth. Hair is good quality, the wig Was Full & True To Length. Dyed it and it took color really well.it is super soft and absolutely gorgeous!!!No shedding at all, best Hair i have ever purchased. I will be ordering more hair from this company!!!!
ByAlyssaTuesday, 26 February 2019
i am very very satisfied with my wig i ordered, So good so far... shipped faster than I thought it would, hair is very soft came pre-plucked but I plucked it some more! Minimal shedding, no smell.as well, I LOVE IT! I dyed my hair colorful, pretty beautiful and very cool.Also they length was decent as well .Thank you for being an honest seller! I will definitely purchase from this seller again.
ByNawal Friday, 22 February 2019
This 613 straight hair is absolutely good .Excellent quality hair and construction of wig beautiful.I dyed my hair and my hairdresser help me,very beautiful. No smell, lovely and soft and no shedding. Great communication all they way through process.Thank you dream Beuaty for a good customer service .The shipping is also very fast .Received my wig very quickly within 4days. Will definitely be back and would highly recommend
ByKavira taylorMonday, 28 January 2019
ByAllen JacksonSunday, 20 January 2019
This was my first human hair wig and it's definitely worth the money,I have 14" full lace blonde 130% density I ordered at monday and received at friday :-D very fast shipping, seller is so kind, great communication ! wig is very soft and silky, real human hair :) it came little yellowish but if you use purple shampoo it´ ll be ok :) I wash it and tone it I will buy again <3
ByPatricia RoperThursday, 08 November 2018
WOW!! I can say is wow! I absolutely loveeee this hair like omg! The hairline is very natural, and the lace is soft and easy to apply with gel! It has Minimum shedding and easy to manage. I styled it, the curl pattern is gorgeous and holds well.It is very full and thick. I've gotten sooo many compliment! I shall be purchasing again.
ByH***kWednesday, 31 October 2018
I honestly really like this wig. It came in 4 days. I ordered a full lace, 130, and 20" and a medium head cap. I dyed it red with 3 Loreal Hi color in magenta. I first tested it on the ends of the hair and it took really well, so I dyed the rest. Also sprayed the lace with got2be spray so the dye wouldnt stain the lace. Does shed a bit but I was dying, washing, drying so it is to be expected. I still have to pluck my part and do a little baby hairs, but overall I'm very satisfied and the seller communicated great! I would order again.
ByCharice FolayanWednesday, 24 October 2018
Stunning. Hair soft and naturally shinning. I love it a lot. Will dye the roots and post some pics. definitely I'll order again. perfect communication too. big thanks
ByMimi WansleyWednesday, 03 October 2018
ByAnnmarie DurrantThursday, 27 September 2018
This wig hair is very soft to the touch !! i love this hair ... the communication with the vendor was extremely great she was very friendly i ordered this hair and it came in 4 days which is great . and the hair is very thick, no any shedding too.i recommend this hair to everyone who wants nice soft hair !!
ByL**nWednesday, 26 September 2018
ByMaggie skinnerFriday, 07 September 2018
ByAmber YishayaWednesday, 10 January 2018
All I can say is WOW, WOW,WOW, WOW and WOW. This is my second unit from this store and I loved the first one and the second one is better than the first.(not complaining, love the first unit).The unit is beautiful. The hair is super silky. I am surprised at how much it doesn't shed. The delivery was fast, got it the day after Christmas. I am definitely purchasing another unit.
ByN************yTuesday, 02 January 2018
ByCourtney CableSaturday, 30 December 2017
ByJhevere HallFriday, 08 December 2017
ByNishaBleblahMonday, 23 October 2017
WOW, the delivery is so so fast.I ordered at 19th and received it at 22th, it just took 3 days. The seller is a real professional. They pay attention to inform you at each step of the order processing and you feel free to chat with them for any ask. It's a quality service. And of course the product is awesome for the price. Hair is silken and scentless. Don't hesitate no more ! This order is a very good surprise at all levels !!
ByBobbie BooneWednesday, 11 October 2017
This Hair is Amazing and full enough, it looks so much better than i imagined, so natural! the hair are so soft and the frontal goes quite far back, the frontal is also pre-plucked really nice, i barely had to pluck. There was a little bit of shedding when i washed the hair but only what is expected of blonde hair. I received the hair really fast after it was shipped! Only took 3 days. The customer service is also really good, tracy was really nice and helpful. by far the best wig i have ever had, and i will definitely be ordering again!
Hotselling Hair Bundles With Closure